In this week's Platform Five: Messenger introduces Soundmojis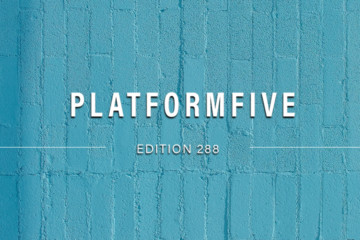 What's changed in the last seven days? What does it mean?
Clubhouse introduces Backchannels, Twitter says goodbye to Fleets and Messenger introduces Soundmojis.
Let's take a look at these changes in more detail.
Clubhouse introduces Backchannels
Clubhouse is rolling out a new feature — Backchannels — the platform's version of DMs. Backchannels will allow users to message each other one on one or in group chats. The inbox will be split into two, one inbox for messages from connections and another for message requests for non-connections. Clubhouse says DMs will allow for "deeper relationship building, collaboration, and networking on the app."
Find out more here.
Twitter is saying goodbye to Fleets
After less than a year, Twitter has announced that it is saying goodbye to Fleets, its version of Stories. As explained by Twitter "We built Fleets as a lower-pressure, ephemeral way for people to share their fleeting thoughts. We hoped Fleets would help more people feel comfortable joining the conversation on Twitter. But, in the time since we introduced Fleets to everyone, we haven't seen an increase in the number of new people joining the conversation with Fleets like we hoped."
Read more here.
Instagram introduces new tool to help users recover hacked accounts
In its latest update, Instagram has introduced Security Checkup, a new feature designed to help people recover hacked accounts which has previously been a nightmare process. The feature will guide users through steps to secure their account. Instagram also included several tips on how to keep your account safe.
Learn more here.
Messenger introduces Soundmojis
Messenger has announced the launch of new Soundmojis to coincide with World Emoji Day on July 17. Soundmojis are emojis that play a short audio clip when the recipient reads the message. According to Facebook, more than 2.4 billion emojis are sent with messages each day so this new feature should prove an interesting addition to chats.
Find out more here.
TikTok reaches 3 billion app downloads
TikTok has hit a new milestone this week, achieving 3 billion app downloads globally. It's the first non-Facebook owned app to achieve this many downloads and it doesn't show any sign of stopping.
Read more here.
–
Missed last week's edition? You can check it out here.
Follow us on Twitter to stay up to date with the changes as they happen.