In this week's Platform Five: Instagram launches fan subscription test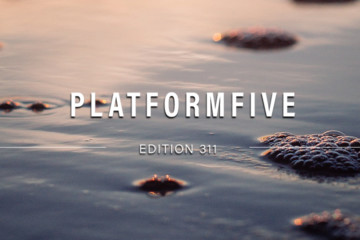 What's changed in the last seven days? What does it mean?
Twitter launches NFT profile images, Instagram launches fan subscription tests and TikTok shares a new report on the value of partnerships with creators in ads.
Let's take a look at these changes in more detail.
Twitter launches NFT profile image display options
After being in testing for months, Twitter is launching its NFT profile display option to Twitter Blue subscribers on iOS devices. Users with NFT profile images will have a hexagonal image. As explained by Twitter, "we're now seeing people use NFTs as a form of identity and self-expression, and as a way to join the thriving community and increasingly active conversation on Twitter."
Read more here.
Instagram launches fan subscription test
Launching in the US, Instagram is trialling a fan subscription option for a select few creators. Fan subscriptions will give creators another monetisation option and ideally keep them on the platform. "With Instagram Subscriptions, creators can develop deeper connections with their most engaged followers and grow their recurring monthly income by giving subscribers access to exclusive content and benefits, all within the same platform where they interact with them already."
Find out more here.
TikTok shares new data on the value of collaborating with creators on ads
TikTok has taken a deep dive into how brands are finding success on the platform. Its latest report looked at over 2,800 brands to demonstrate how partners with creators improve campaign results. The report comes as prominent creators such as Hank Green speak out about how little creators earn on TikTok compared to other platforms.
Learn more here.
LinkedIn launches test of audio rooms
LinkedIn is jumping on the audio train by introducing audio rooms. Audio rooms will allow users to tune into and participate in live discussions through hand-raising and chat functions.
Read more here.
Your guide to social media image sizes for 2022
Keeping up with the ever-changing dimensions of different social media platforms. To give content creators a helping hand, Hootsuite has developed a guide to all the image sizes you'll need to know for 2022.
–
Missed last week's edition? You can check it out here.