Work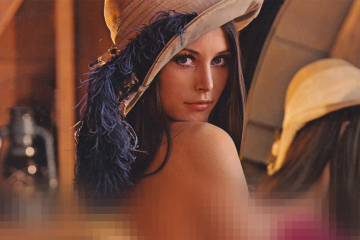 Project Brief
Facebook approached us to produce a Messenger bot to support the Losing Lena campaign, a campaign aimed at reducing inequality in STEM.
Solution
We designed and built a Messenger bot from the ground up that taught users about the Losing Lena campaign, helped them find upcoming documentary screenings, subscribe to updates and pledge their support. We also designed click-to-Messenger ads to drive traffic to the bot.
There's a face more studied than the Mona Lisa. It's that of Swedish Playboy model Lena from 1972. The image revolutionised our digital world, laying the groundwork for the JPEG. It has become the most used test image in the world. It's taught in classrooms across the world and is creating issues for diversity in the tech industry.
The Losing Lena documentary, produced by FINCH as part of a campaign championed by Code Like a Girl and Creatable, addresses the issue of using Lena's image and asks viewers to think about the biases and challenges that have kept women out of the tech industry for decades.
Our challenge was to create a Messenger bot that raised awareness for the documentary while still drawing attention to the campaign and allowed users to pledge their support. We were asking people to absorb a lot of information and engage with a lot of content so the user experience needed to be simple.
We mapped out a user journey that created hype for the documentary launch. It provided information about the documentary's cast and crew, educated people on who Code Like a Girl were and directed users to pledge their support after engaging with content about the documentary. We also built in the ability for users to subscribe for alerts so that they could be notified when the documentary premiered on Facebook Watch.
We also created cutdowns of the documentary trailers which served as the creative for click-to-Messenger ads which drove traffic into the Messenger bot.
In the first two weeks of the campaign, 432 people engaged with the bot and 110 people subscribed for updates.
This project was lead by Jonathon Bink and Rebeccah Churchward.