Work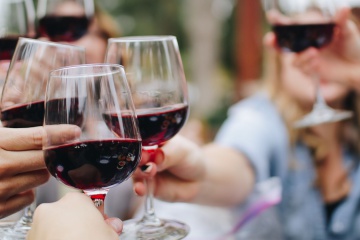 Project Brief
The Melbourne Food and Wine Festival launched a new look, feel, and a new itinerary. We were asked to create content assets to promote the new brand and celebrate the festival's highlights.
Solution
We created a series of short videos that showcased the new branding and highlighted the best that the festival had to offer.
Melbourne is a city that prides itself on its food and wine. So naturally, the Melbourne Food and Wine Festival (MFWF) is an event that sees the city come alive.
The festival takes place across Melbourne – so attendees need to be able to clearly recognise festival activities from the city's already busy restaurant and bar scene.
Fresh off the back of a rebrand for MFWF, Kamber was tasked with both promoting and covering the festival. We wanted to use the opportunity to expand the visual assets as far and wide as possible to maximise brand recognition before the launch of the festival itself.
The new visual identity used super-fun icons and lettering to make it feel more grounded, irreverent and accessible than the festival's previous 'high-end' identity. It was Kamber's task to add life to this new look and form an approach that does the new identity justice.
Our solution was to create a suite of animations that were matched to solo drum compositions uniquely written for each video. The videos were then published among Melbourne Food and Wine Festival's social and partner channels. The hero launch video was broadcast as a TVC on Channel 7 and even featured on the MCG's digital signage - not bad for a video made for Instagram.
The second part of our content strategy for MFWF 2016 was to cover the festival from the launch date and to have live action content that could be published throughout the course of the event.
We created two recap edits that covered the first and second days of the festival, both shot by two separate crews who worked two sides of the city, and a team of runners delivering footage back to Kamber HQ. The footage was turned into finished assets overnight and were published on MFWF's social channels by 9am the very next day.