Work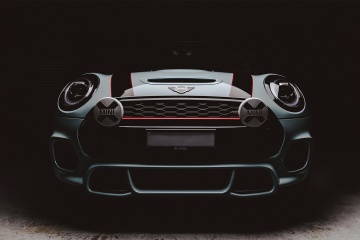 Project Brief
MINI released 20 exclusive JCW Millbrook Editions to celebrate their 60th birthday. We were tasked with creating content that showcased everything the performance car had to offer.
Solution
We took to Sandown Raceway with a film crew, photographer and a professional stunt driver.
The name Millbrook is rich in history. It's a nod to the revered Millbrook Proving Ground in Bedfordshire, UK, where new cars have been put through their paces for decades.
So when MINI released an exclusive JCW Millbrook Edition – a limited run of 20 performance cars – to the Australian market, it made sense to show it off on the racetrack.
For a whole day, we took the MINI Millbrook Edition to Melbourne's Sandown Raceway with stunt driver, Kevin Flynn. We wanted to shoot the new pocket rocket without oppressive road rules and speed limits.
Using chase vehicles and drones, we produced a hero film, social edits and a suite of beautiful photographs that formed the core marketing content for the limited edition model.