Work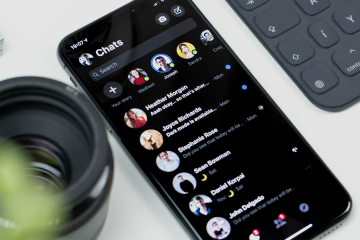 Project Brief
Visa asked us to help showcase the benefits of using mobile payments.
Solution
We overhauled their Facebook Messenger bot and created new user journeys to give people practical information on how to set up and use mobile payments.
Australians love contactless payments. Mobile payments? Not yet.  
Many people don't understand the benefits of paying with their mobile phone or have some concerns about security and how to set it up.
Visa asked us to show how mobile payments can make shopping quicker and easier, and inspire consumers to make the switch.  
We developed a chat bot to support Urban Survivalist – a branded entertainment series starring one of Australia's most successful comedic exports, Ronny Chieng. 
To support the campaign, Kamber developed a chat bot experience that let consumers view the full content series through Facebook Messenger – the first time this had been done on Facebook. 
The bot was also filled with content that highlighted the benefits and addressed common barriers to adopting this new way to pay. If the bot didn't have an appropriate answer, Kamber's Community Managers jumped in to respond directly and then updated the bot's knowledge base afterwards. 
To close the loop and inspire action, the bot then helped consumers through the process of setting up Visa on mobile, tailored to their specific device. 
Additionally, Kamber adapted campaign assets into bespoke content for Visa and Ronny Chieng's social channels, aiding awareness and driving traffic to the bot.