Work
MINI x Byron Bay Surf Festival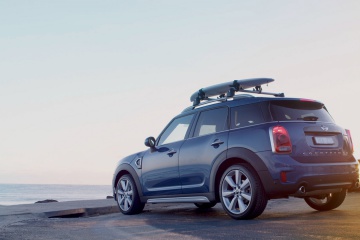 Project Brief
MINI partnered with the Byron Bay Surf Festival to promote surf culture and their SUV model, the MINI Countryman. We were asked to create content that captured the spirit of the festival and the features of the MINI Countryman.
Solution
We created a content series to tell the story of the local surfers which was published on MINI's website and social media channels.
MINI is famous for being a small car. It's in its heritage, in its design, and even in its name.
But as MINI has grown up, so too have the brand's models, which now include an SUV – the MINI Countryman.
It's a model that's designed to transcend the urban and outdoors, and inspire drivers to get more out of their car – and their downtime.
To tell this story, MINI partnered with the Byron Bay Surf Festival to help support the burgeoning event and draw attention to the model's enhanced size.
Kamber was tasked with developing and producing a content strategy to promote the partnership while maintaining MINI's signature high-end production values.
We wanted to tell the story behind the formation of the festival and how it has grown from humble roots to one of Byron's biggest events of the year.
With a two-man crew, we filmed pro-surfers in their element, taking advantage of traditional filmmaking techniques as well as aerial and underwater cinematography. We made sure we put the viewer right among the action.
The result was a suite of videos, tailored to their intended audiences based on the channels they were to be published through - including MINI's national social accounts, MINI's local dealer channels, Byron Bay Surf Festival's channels and three surfers' individual Instagram accounts. The social content was supported by an extended article and long form video published on MINI's website to help drive more traffic through to MINI's product range.